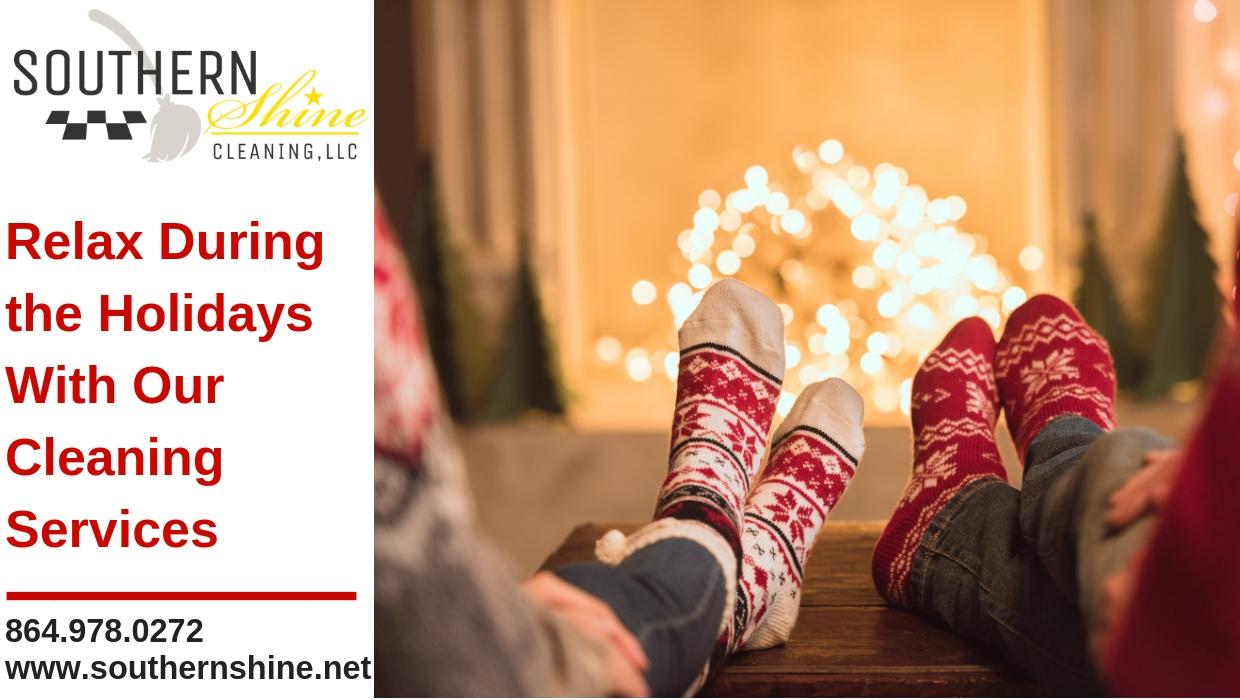 The holidays can be stressful enough so give a gift to yourself and hire a home cleaning service!  Learn about 5 Steps When Hiring a Home Cleaning Service.
Decorating
After hiring your Spartanburg home cleaning service, Southern Shine Cleaning you will be able to decorate your home for Christmas beginning with a clean surface. The feeling of being able to decorate without worrying that the house is not clean is one you have to feel to believe. Decorating can be a fun activity to bring the family together, so don't be stressed about when you will make time to clean, leave it to the Spartanburg home cleaning professionals.
Hosting Parties
Hosting holiday parties create amazing memories. The best way to keep those memories fabulous is to eliminate cleaning the home yourself. No one likes rushing to clean the house and prepare everything, while making sure your family is ready. Southern Shine Cleaning, your Spartanburg home cleaning service will let you sit back and relax as they clean your house. Choose from Top to Bottom Deluxe Cleaning or General Cleaning for your home.
Organize
Since Christmas is right around the corner it is a great time to organize the toy room, before the new gifts are brought into the mix. It isn't always easy playing Santa's helper as well as super mom. And there is no shame is getting a few more elves to help out. Hiring a home cleaning service will allow your toy room to be perfect as you finish up the last touches.
Hosting Guests
Hosting out of town guests is fun and you always want to make sure guests feel welcomed into your home. The biggest part in doing that is making their room comfortable and tidy. If your guest room has turned into a catch all room, don't fear. Southern Shine Cleaning, your Spartanburg home cleaning service is the perfect company to come and make the guest room good as new. Southern Shine Cleaning remembers the details you don't need to worry, from bathroom cleaning, dusting the ceiling fan, to laundering the linens.
Holiday Cleanup
Now planning is everything, so start thinking about having your Spartanburg home cleaning service to help after the holidays! Once the decorations are down your home will need to be cleaned again. And who better to call than Southern Shine Cleaning.
---
Contact your Spartanburg home cleaning service today at (864) 978-0272!