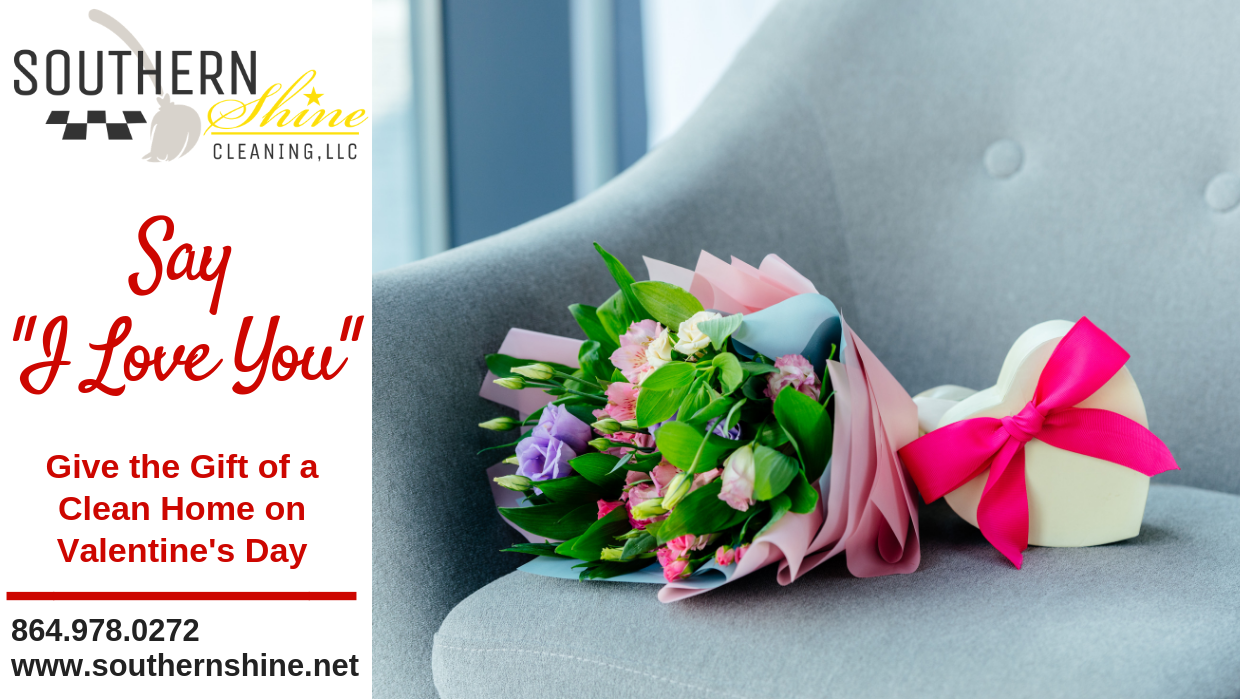 Valentine's Day is almost here and what is a better way to say I Love You than a home cleaning service?
Valentine's Day is about showing those we love, how much they mean to us. You can do this by planning a romantic date, a box of chocolates, and a home cleaning service! If you haven't planned the perfect gift yet then do not worry! Jewelry, flowers, chocolate, and Valentine's gift certificates are all common! Giving someone the gift of a clean home is irreplaceable!
The gift that will keep on giving. Giving someone a weekly home cleaning service will remind him or her always of you as they relax in a clean home. Living in a dirty home can bring on stress and discomfort. Give the gift of rest. Hiring your Spartanburg home cleaning service, Southern Shine Cleaning will keep your house spotless and stress free. But more importantly give the gift of time!  Souther Shine Cleaning offers weekly home cleaning services, bi-weekly home cleaning services and monthly home cleaning service options. We can also help you determine how often should you hire a home cleaning service.
Quality time is few and far between with busy lives. Giving up the time spent on cleaning means more time to make memories. So what are you waiting for? Email or call Southern Shine Cleaning at (864) 978-0272 and make more memories.