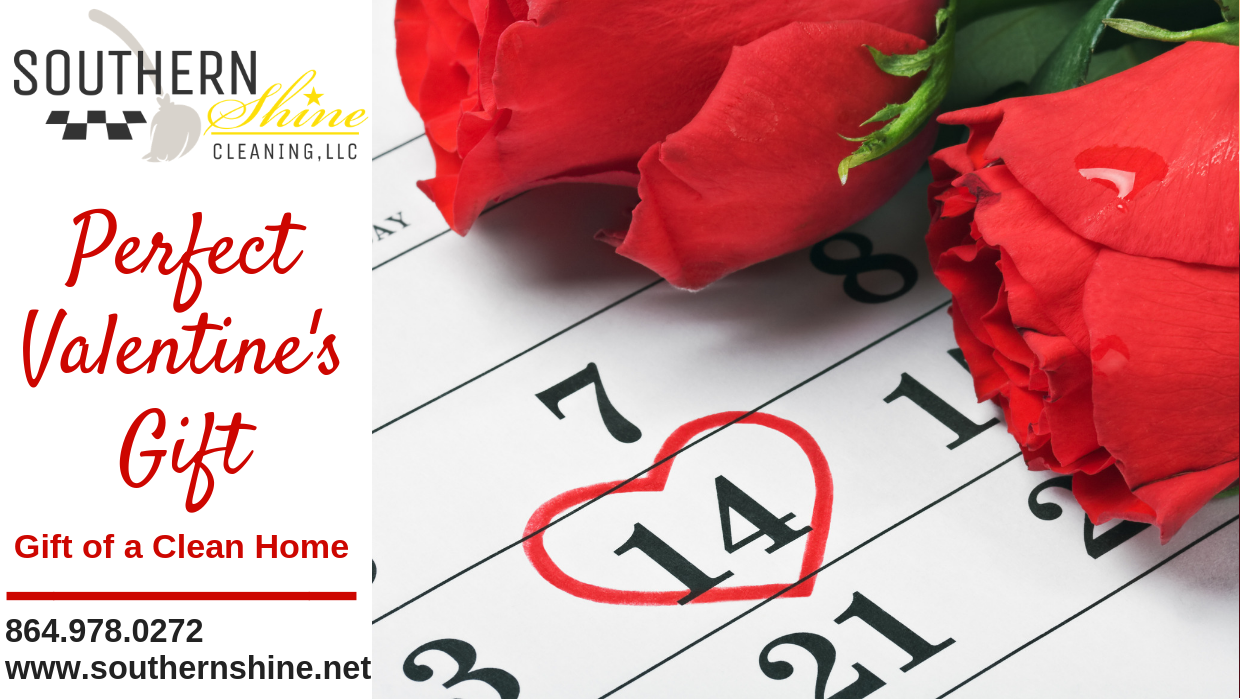 Valentine's Day will be here before you know it. Nothing is worse than scrambling to find the perfect gift. Let us help! What is better than the gift of a clean home and a home cleaning service gift certificate?
Southern Shine can help you tackle the house cleaning chores you have put off. Show your loved one you care and value your time together by giving a home cleaning gift certificate from Southern Shine and let us do the cleaning for you.
Home Cleaning Service – Sparkling Clean Kitchen
Kitchens are the easiest room to get dirty. With the spills and stains overtime it all builds up on your counter tops! Not to mention how quickly your cabinets become unorganized. Treat the special person in your life to a clean kitchen and welcome them home to a freshly cleaned kitchen with spotless counters and floors.
Home Cleaning Service – Bathroom Fit for Royalty
While no one likes cleaning bathrooms, we spend a fair amount of time getting ready in there. Hire the home cleaning experts to bring your bathroom to its former glory! You are sure to bring a smile to their face.
You may be wondering how often should you hire a home cleaning service? We offer weekly home cleaning, bi-weekly home cleaning, and monthly home cleaning options.
Give the gift of a clean home this Valentine's Day! Contact your Spartanburg home cleaning service for your gift certificate. We even offer pesonalized Valentine's gift baskets.